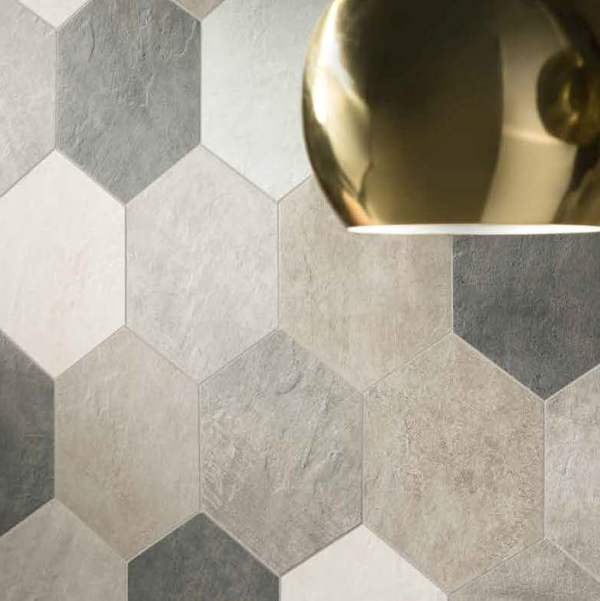 Icon
This has been our only stocking hexagon over the past several years. This year we have brought several new hexagons into inventory.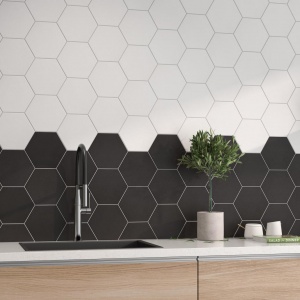 Mayfair
8" solid color hexagons with a lower price per sf than Icon.
[ Visit Series Page ]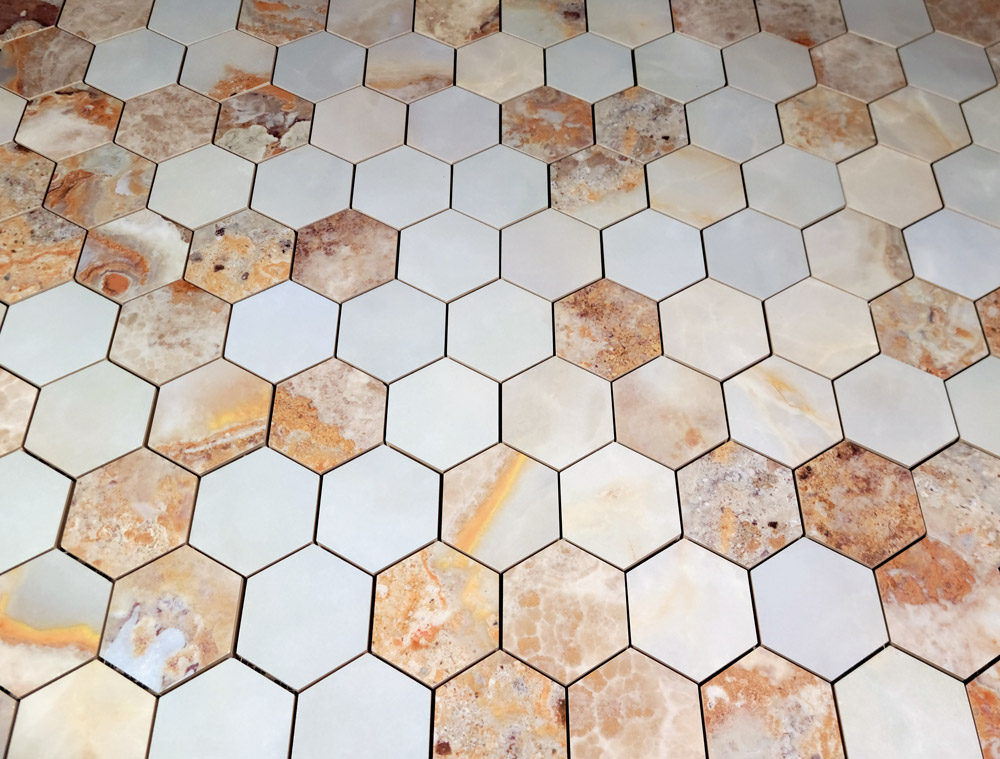 Lux
3" polished porcelain mosaics to complement the beautiful 24" x 48" tiles.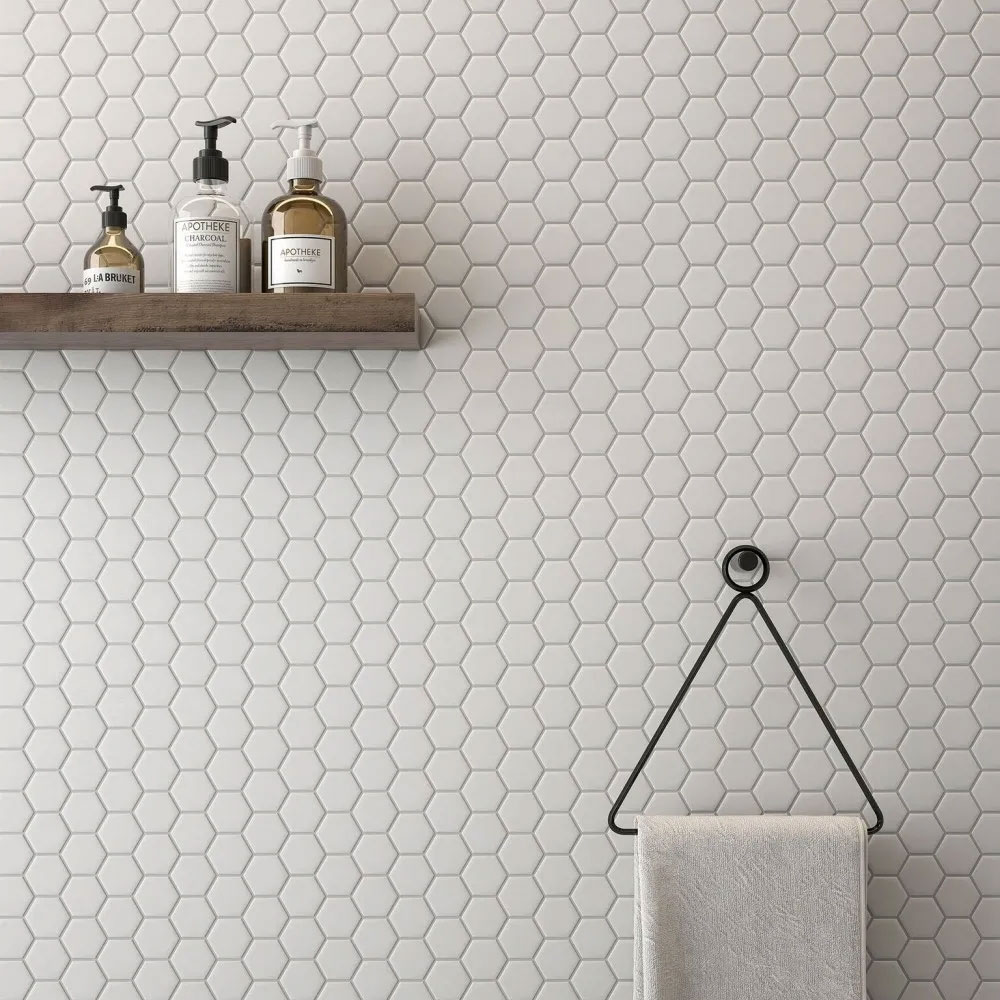 Vintage Mosaics
Classic white and black hexagon mosaics. A white octagon with black dot is also available.