Extraordinary Thin Slabs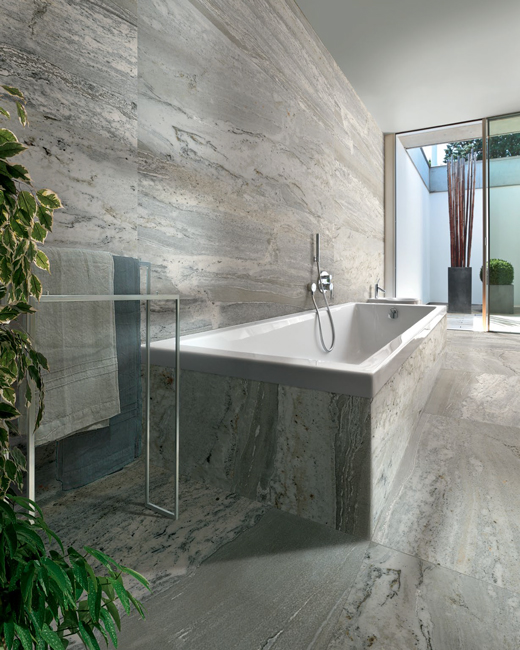 Extraordinary Thin Slabs
Thin porcelain slabs have made their presence known in recent years. However, with the large dimensions and the added expense of the material, many contractors are reluctant to offer them to a client or even bid a project where they are specified. With slabs being manufactured as long as 10' long, many of these products are simply too large for the average home. Our stocking program of Extraordinary Thin Slabs are pre-cut to 32x63 with these reasons in mind.
This smaller size makes it possible for a contractor to use as few as 4 slabs on a tub surround.
A shower surround could use as few as 6 slabs for a 32x60 base (but using 9 slabs would provide a more elegant look).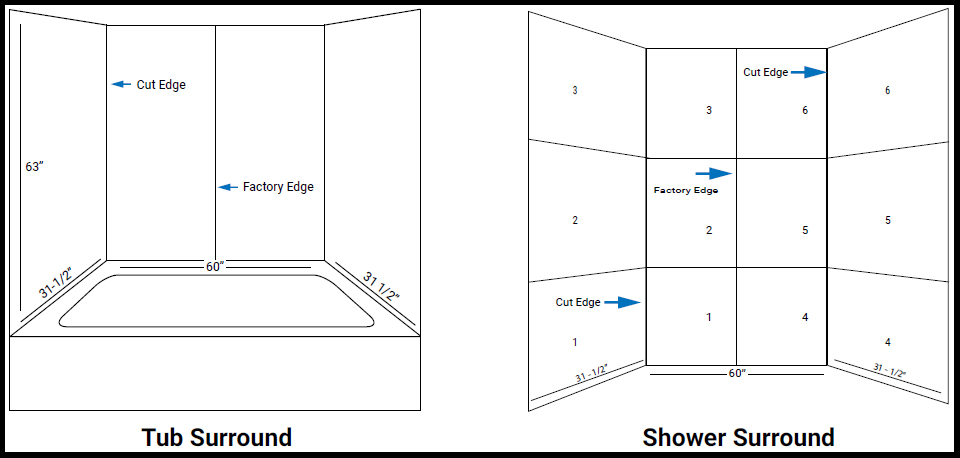 The next hurdle our contractors face is the specialty tools required for this type of installation. While we can certainly help you purchase any of the tools needed, we have created a rental program for our tools so you can get your feet wet without investing thousands of dollars in tools. These are available in daily, weekly, or monthly increments.
Read more about our tool rentals here.
---