Space Transformation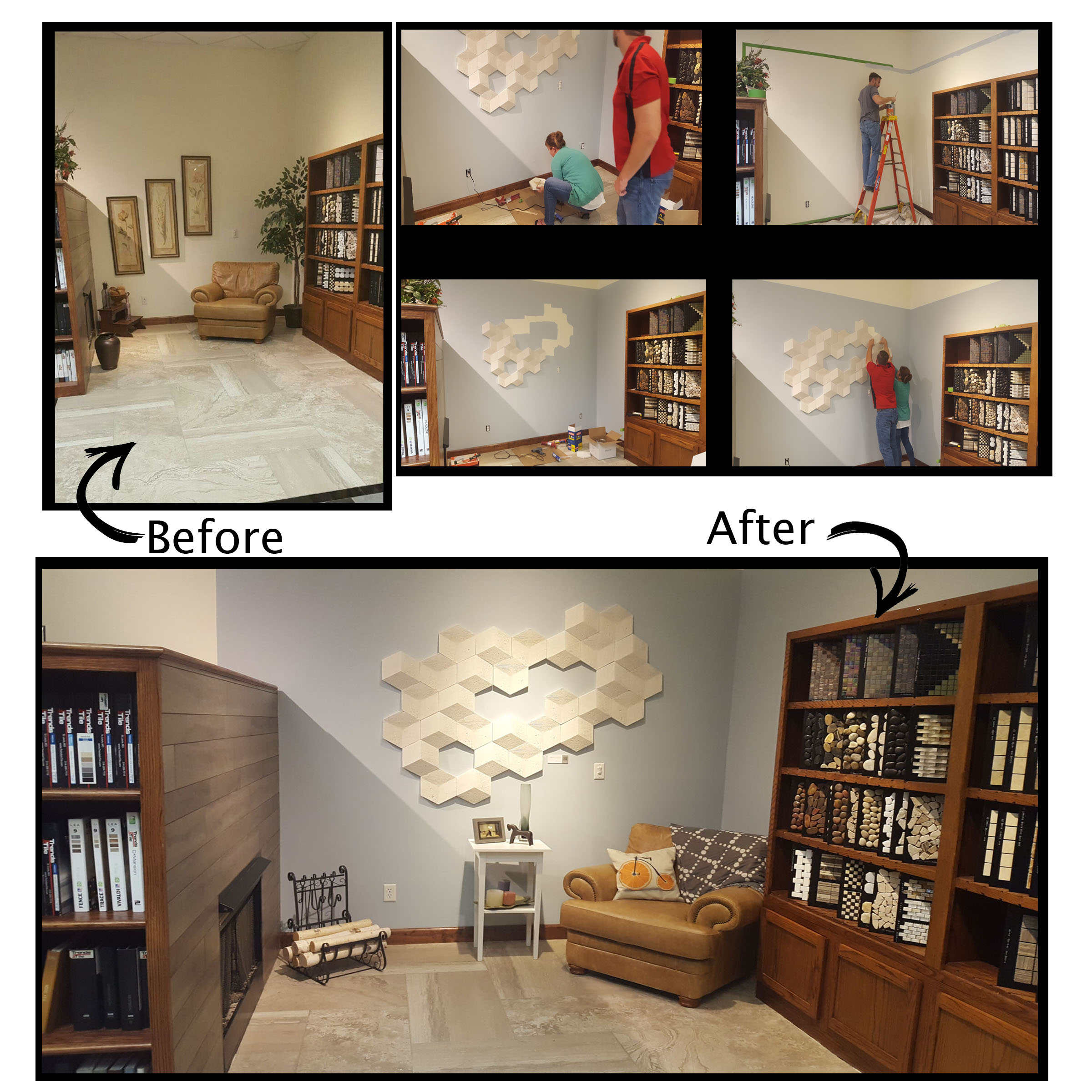 Challenged with a $100 budget for decor and paint and then combined with a few Realstone Hive tiles, this vignette has been completely transformed. With the recent additions of Pietra Romana 'Noce in a herringbone pattern on the floor and Urban Wood 'Walnut' planks around the fireplace, the space needed only a few more finishing touches to really come to life.
After scouting local consignment stores for decor and refinishing a few pieces ourselves, new personality was added to the space. To keep the room feeling peaceful and relaxed, a soft blue became the perfect paint choice to accent the warm brown tones of the tile and custom cabinetry. Simple accessories and Benjamin Moore's 'Urban Raincoat' made the room feel comfortable and much more spacious.
Now for the last piece of the puzzle – a piece for the wall, a focal point to tie the room together. Thanks to its beauty and architectural interest, the new product Hive by Realstone deserved a special place in the showroom. After mapping out the design in AutoCAD, we went to work pulling the art piece together. The installation of Hive turned out even better than imagined. It's amazing how versatile tile can be, from floors and walls to fireplaces and patios. Tiles are now art!
We can't wait for you to visit and enjoy the new vignette as much as we do. See you soon!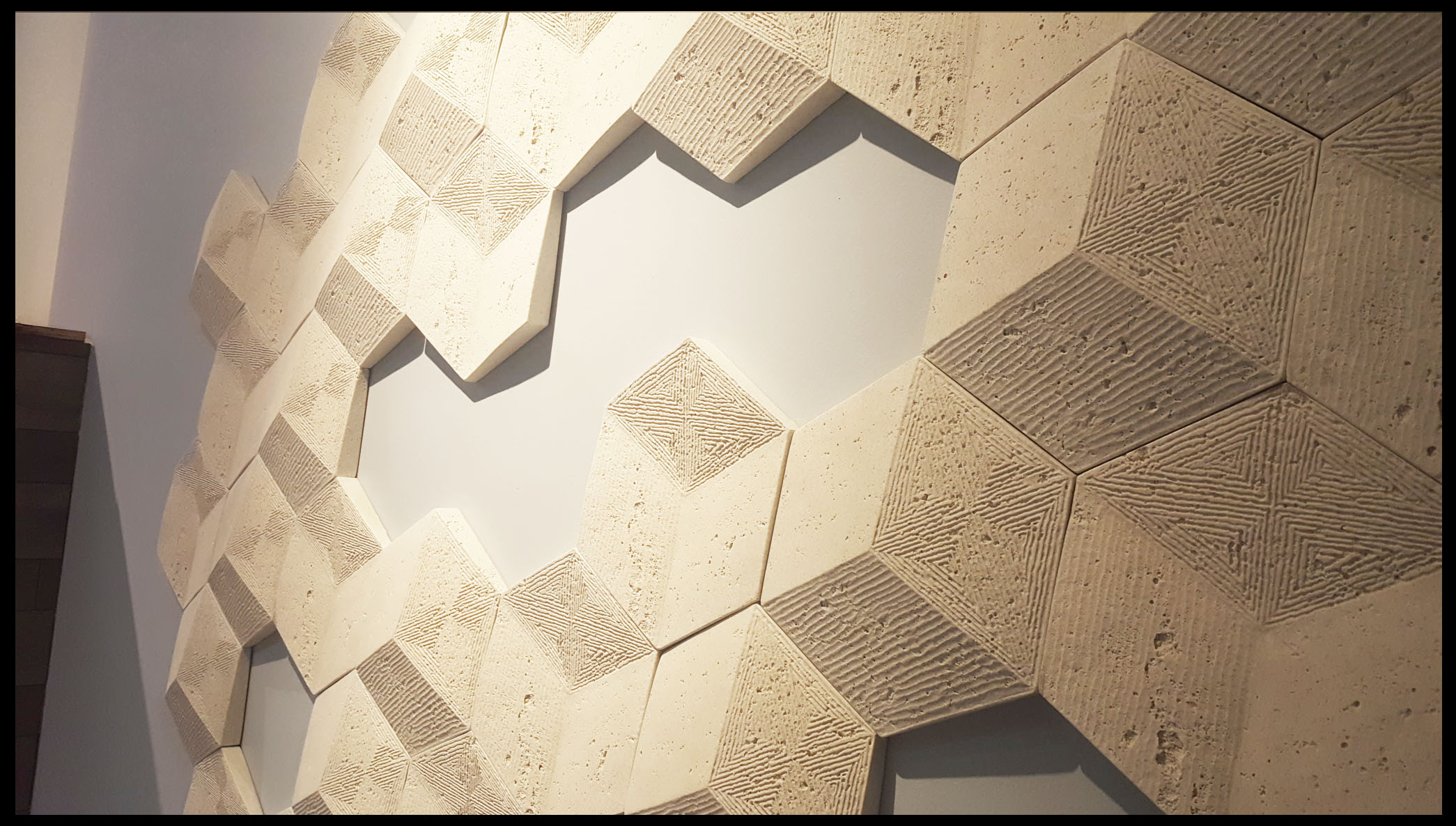 ---